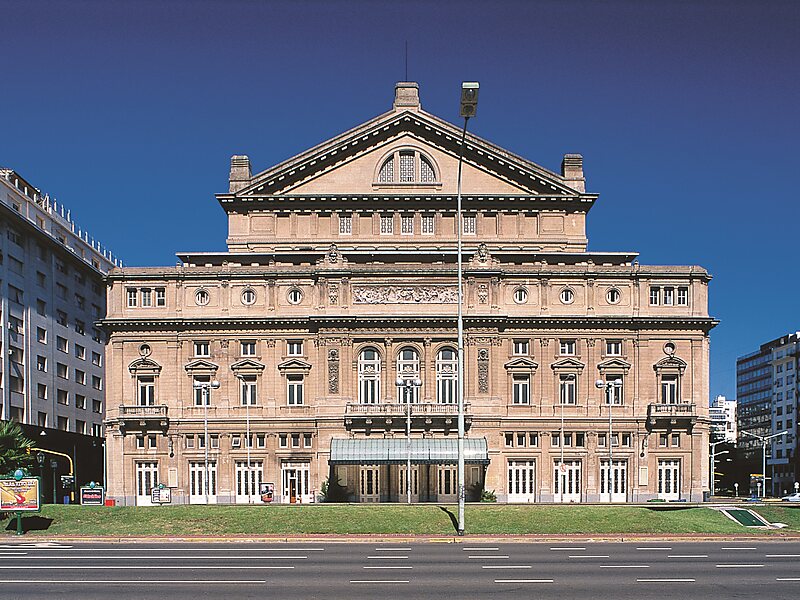 The present day Teatro Colon opened its doors, in 1908, with a stunning performance of Aida. Since it opened over 100 years ago, the Colon is celebrated for its countless world-class operas, ballets, and classical music. (Teatro Colon Official Website / Many Live Performances / The Swan Lake /Artists that Performed in Colon)
The Colon occupies an entire city block. It is seven stories high and five stories down. The theater is rated as one of the best opera houses in the world for acoustics and overall comes in third after La Scala in Milan and Teatro San Carlo in Naples, according to National Geographic.
For a theater of these characteristics acoustic quality is an important virtue. The quality of the acoustic in the Colon Theater is owed to the technical knowledge applied in a form of a horseshoe. As it causes reflection of sound it becomes an echo chamber. Additionally, the architectural properties of the room and the quality of the materials - the distribution of the wood, the tapestries, the curtains, and the carpets - maintain in equilibrium that contributes to the favorably acoustic conditioning. Pavarotti famously commented that the acoustics are so perfect here that it made him nervous to perform because any mistake was amplified.
The classical music pit has room for 120 musicians. The stage is slightly slanted to show better viewing and has a revolving disk to allow for slick changes. There are roughly 2,500 seats and has a capacity of 3,000 including those standing.
The Colon has specialized production workshops that are able to prepare all the necessary elements for staging a show, meaning that the majority of the curtains, stage designs, and customs are made in the same building.



In 1989, the Colon Theater was declared a "Historic National Monument" and between the years 2006 and 2010 the building underwent a renovation. Initially it was planned as an 18-month, $100 million renovation with 500 workers. It became a 3-year $400 million affair with 1,500 workers including 130 architects and engineers. In all 60,000 square meters (645,835 sq. ft) underwent updating, both inside and out.
The roof was replaced, a new air-conditioning system was installed, and a state-of-the-art computerized fire prevention sprinkler system - the biggest enemy of any theater is fire. The famous baccarat crystal chandelier was no longer being able to be lowered for cleaning. A new system was installed to allow to lower the 5-ton glittering chandelier. Furthermore, an infinite amount of tasks were done, too numerous to enumerate.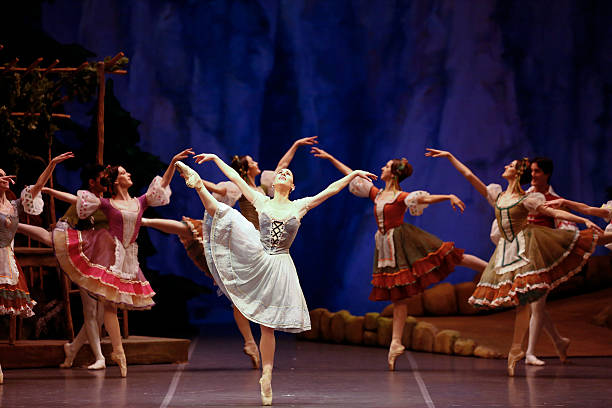 Paloma Herrera in "Giselle" at the Colon
Complete Ballet Performances at the Colon: