MGH-XT-2
After much deliberation and going back-and-forth, I finally pre-ordered the Fuji X-T2. My Problem is that I do love the X-T10, which I will sell now. This is something I could not do and still have problems doing. However, the T2 is the camera for me.The main thing that I have to keep in mind is that the T2 is my complementary camera to the Leica Q (My main Camera.) In other words, it does what the Q cannot do. In addition, it is my travel camera and I expect to travel a lot. It is a no-brainer and I have no idea why I had such a hard time making up my mind. I will have to get the Metal Body Grip and 2 extra batteries.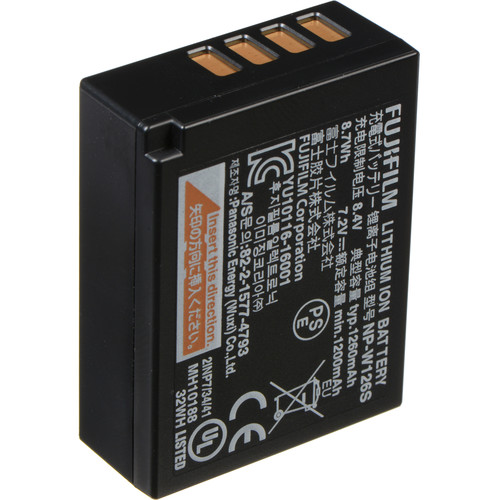 Fujifilm
NP-W126S Li-Ion Battery Pack
The Nikon D750 has been relegated to my fourth camera position. I will sell all the D750 lenses with the exception of the Macro and Night Photography lenses. Having gotten used to light cameras, the D750 is just too heavy to carry around. In addition, the Leica Q and the T2 are my main cameras. The D5500 is my IR camera. The D750 will not be used except for table-Top/Macro and Night Photography. I only need the 4 macro lenses. The main reason I'm keeping the Macro/Table-Top system is because I'm getting older and it is becoming harder and harder to go out for shoots. Therefore, if I cannot go outside for a shoot, I'll bring the shoot inside.
Fuji 55-200
The funny thing is hat I was not even thinking about the T2. I was watching a program on HGTV on Tiny House Hunters and thinking wouldn't it be great to get one of those houses to take them to different places as a vacation house. The problem is that it is expensive to transport them to different places (~$2,500.) All in the sudden it hit on me: "Why I am not getting the T2?" It did not make any sense not to pre-orders the camera.
The nexus between the tiny house and the T2 is not that far fetched or completely unrelated. I viewed the tiny house as a weekend house that I could move to a different location like once a year. In other words, a kind of traveling weekend house. I view the T2 as my travel camera. I will not get a tiny house - just daydreaming - but yes to my travel camera.
Fuji 100-400
In 2018, I'm planing to take a 7-day cruise to Alaska and I would need a long lens for the wildlife. Therefore, I'm thinking of re-acquiring the 55-200 or even getting the 100-400 (150-600 in FF format.) The problem with the latter is its size and weight ~ 3 lbs. I won't think about it; it will come to me. I should get enough money after selling
a bunch of my equipment