Leica Q - Typ 116
The Leica Q has been a game changer for me. It has become my main and go-to camera displacing the Nikon D750 from that spot. Therefore, what are the new roles of the cameras?
The Leica Q is the main camera.
The Fuji X-T2 complements with lenses what the Q is not. It is also my travel camera.
The Fuji X-T10 have with me at all times camera with very light lenses
The Nikon D5500 continues with the same role as the IR Camera.
The Nikon D750 is now the specialty role camera.
The Leica Q with its 28mm (24MP) Summilux lens that can crop to 35mm (15MP) and 50mm (8MP) is the workhorse. It is a prime that acts as a pseudo zoom lens. Therefore, the X-T2 will complement the Q with zooms and primes:
Fujinon XF 10-24mm f/4 R OIS
Fujinon XC 16-50mm f/3.5-5.6 OIS II
Fujinon XF 18-135mm f/3.5-5.6 R LM OIS WR
Prime Lenses
Fujinon XF 16mm f/1.4 R WR
Fujinon XF 23mm f/1.4 R
Fujinon XF 35mm f/1.4 R
Yes, after much thought I did pre-order the X-T2. Delivery is estimated ~ October. What's to think about. This is the camera I really need, It comes with 2 SD cards slots, which will make it the perfect travel camera. The second slot backs up the first one. It comes with 24 MP and the control buttons are much better than the T1.
The 10-24 and 18-135 are obvious; they do not need an explanation. The primes are the focal length I do not have with the Q with the exception of the Fuji 23mm. If the T2 will be my travel camera, then the 23mm (35mm in FF format) is a crucial length.
The T2 will be a pleasure to shoot with the very light "pancake lenses." The T2 weights 1.1 lbs. with battery and SD card. The Fuji 18mm f/2 weights 4.1 oz and the Fuji 27mm f/2.8 weights 2.75 oz.The T2 is like having the very much thought of Fuji X-100T with the added advantage that the T10 is not a fixed lens camera.
Fuji 27mm f/2.8
The D5500 is my converted and dedicated IR camera with:
Prime Lenses
Nikkor AF-S 20mm f/1.8G ED N
Nikon D5500
Nikkor AF-S 28mm f/1.8G ED N
Zoom Lenses
Nikkor AF-S DX 18-55mm f/3.5-5.6G VR II
Nikkor AF-S DX 18-200mm f/3.5-5.6G ED VR II
Nikkor AI-S 70-210mm f/4.5-5.6
I can always use the primes with the D750. That camera was always a delight to shoot wth light lenses.
The Nikon D750 has become my multi-purpose role camera. It will be my: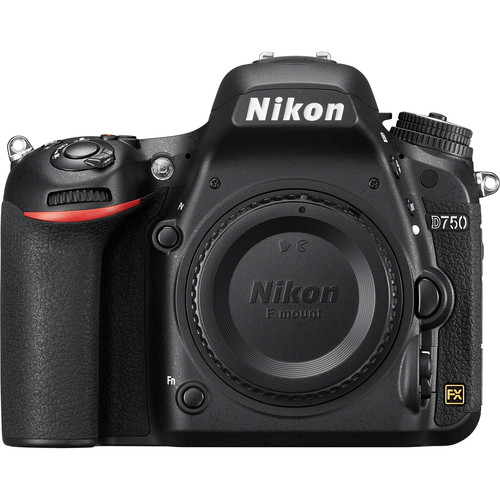 Nikon D750
My Z
oo Camera:
Tamron SP 70-300mm f/4-5.6 Di VC USD
My Night Camera:
Nikkor AF-S 50mm f/1.8G ED Special Edition
Tamron SP 35mm f/1.8 Di VC USD
Tamron SP 45mm f/1.8 Di VC USD
Tamron SP 85mm f/1.8 Di VC USD
My Specialty Lens Camera:
Sigma DG 15mm f/2.8 EX Fisheye
My Table-Top/Macro Camera:
Nikkor AF-S Micro 105mm f/2.8G ED VR
Sigma DG 50mm f/2.8 EX Macro
Sigma DG 70mm f/2.8 EX Macro
Sigma DG 150mm f/2.8 EX APO Macro
After much deliberation and though the above are the lenses I will keep The others, including the Fuji X-T1 are sold. Will I upgrade the T10 to the T2? Yes, I just pre-ordered the T2.
I have a very balanced camera lineup facing a very uncertain future full with rumors and debates what's better, DSLR or MirrorLens:
I have 3 Mirrorless cameras and 2 DSLRs
I have 2 Full-Frame and 3 APS-C cameras
I have 4 24MP cameras and one 16MP camera
I have 2 Nikon, 1 Leica, and 2 Fujifilm
I have my Leica, the one I can afford
I have 5 cameras, one for every occasion
Lastly, I have 5 cameras - 1 too many.